MAGNE MOGSTAD ELECTED TO AMERICAN ACADEMY OF ARTS & SCIENCES
August 2, 2023
(last updated on September 6, 2023)
---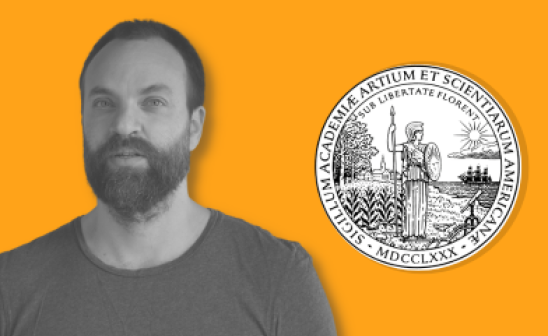 PUBLISHED ON APR 19, 2023
Magne Mogstad, The Gary S. Becker Distinguished Service Professor in Economics and the College, is one of this year's newly elected members of the American Academy of Arts & Sciences. One of the nation's most prestigious honorary societies, the Academy "honors the excellence and leadership of exceptional people from all disciplines and practices." Mogstad's research specializes in Public Economics, Labor Economics, and Policy Evaluation.
Mogstad has been at UChicago since 2014. Previously, he was an Assistant Professor at University College London and a Research Economist at Statistics Norway. He earned a Ph.D. from the University of Oslo in 2008. Mogstad is also a Senior Research Fellow in the Research Department at Statistics Norway and a Research Associate at the National Bureau of Economic Research (NBER). Furthermore, he is a the Lead Editor for the Journal of Political Economy. 
Mogstad is a Fellow of the Econometric Society, Fellow of the Society of Labor Economists, recipient of the Sherwin Rosen Prize for outstanding contributions in the field of labor economics (2020), Fellow of the International Association for Applied Econometrics, recipient of the IZA Young Labor Economist Award (2017), recipient of the Fridtjof Nansen Prize for Young Norwegian Researchers (2016), recipient of the Alfred P. Sloan Foundation Research Fellowship (2015), and recipient of the Sandmo Prize for especially promising Norwegian economist under the age of 40 (2011). 
To learn more about the American Academy of Arts & Sciences, visit here.