Advances with Field Experiments Conference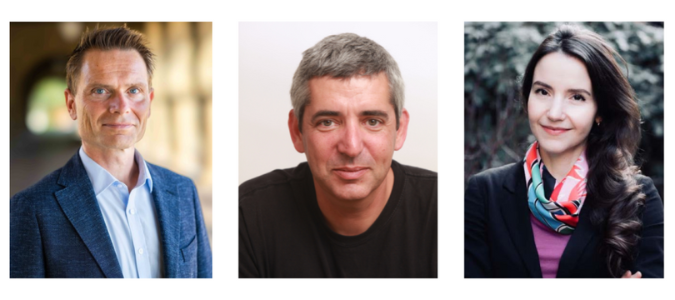 Advances with Field Experiments (AFE) 2023 Conference
Keynote Speakers
(Pictured above, from left to right)
Nicholas Bloom, Stanford University
Uri Gneezy, University of California, San Diego
Stefanie Stantcheva, Harvard University
September 21-22, 2023
Location: Saieh Hall for Economics
The University of Chicago
5757 South University Avenue
Chicago, IL 60637
The Kenneth C. Griffin Department of Economics is pleased to announce the Science of Philanthropy Initiative (SPI2023) and Advances with Field Experiments (AFE2023) conferences will convene sequentially this year, on September 20-21 and September 21-22, respectively. Professor Uri Gneezy will be a shared keynote presenter for both conferences.
ORGANIZERS
John List, Kenneth C. Griffin Department of Economics, University of Chicago
Robert Metcalfe, University of Southern California
PROGRAM
Program available at this link.
ABOUT AFE
Recent years have seen an enormous increase and interest in academic research using experimental methods in the field to address questions across a broad range of topics in economics. Moreover, businesses and governments across many countries around the world are starting to appreciate the power that field experiments can have on the design of products, services, and policies.
The Advances with Field Experiments 2023 conference will gather a group of academics to present the best and most innovative new work using field experiments to address economic questions. Previous Advances with Field Experiments conferences convened in 2011, 2016, 2017, 2018, 2019, virtually in 2020, and in 2022. 
All types of field experiments, including natural, framed, and artefactual field experiments, are encouraged. In particular, we strongly encourage Ph.D. students to participate.
General questions? Please contact conference administrator Jamie Temmer.
 

REGISTRATION
Thank you for your interest in AFE 2023. Registration for this year's conference is now CLOSED.  
Presenter applications: Registration to present at AFE 2023 is now closed.
CONFERENCE LODGING
Conference organizers have reserved a block of rooms for conference attendees traveling to the Chicago area. Rooms are available at: 
Hyatt Place Chicago-South/University Medical Center
    
    5225 S. Harper Avenue, Chicago, Illinois, United States, 60615
    Phone: (773) 752-5300
To learn more, visit this link and click "Book It" to access the conference room block discount.